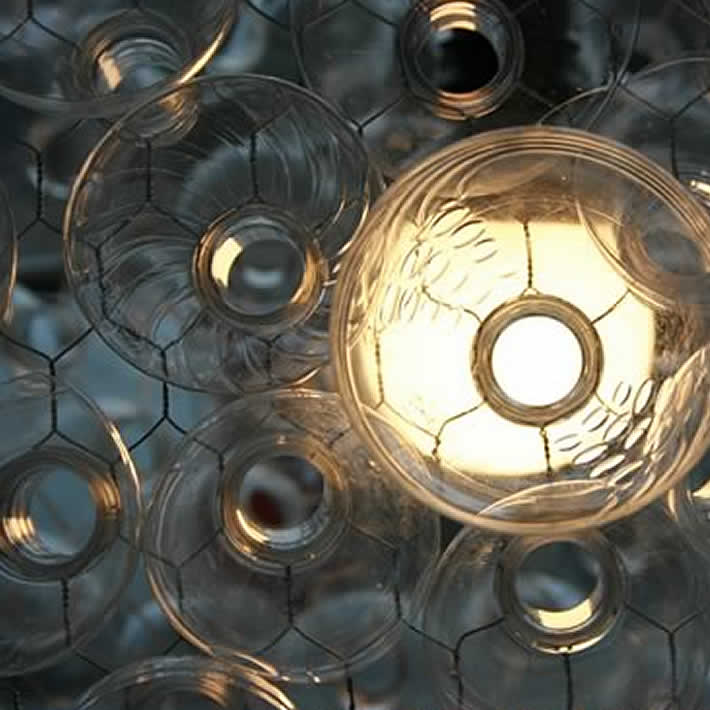 Photos © Organelle Design

A few months ago I showed the 'Hangelier 2.1" by Organelle Design, an independent design studio based in Vancouver, BC, Canada. A great upcycle chandelier made of wooden hangers. This time I want to show you what they did with plastic bottles. Organelle took PET plastic bottles, galvanized poultry wire, bike rims and zip ties and turned it into a mesmerizing ball of light, the '150 Litre Chandelier'. Incredible what you can do with these simple materials and items.


This piece was part of a volunteer based project for the Vancouver Women's Health Collective in conjunction with UBC SALA. Many have donated services and funds to the design/build initiative.