Sometimes looking outside isn't a great idea. It's raining and it's cold outside. One of the best things to do is to turn on music that makes you happy. And that's what I did just now. I opened my iTunes library and clicked on the song 'You Get What You Give' by New Radicales [1998]. A song that always makes me feel good and energized. Just what I needed to go along with writing a post about a new piece of upcycle design I stumbled upon. It's incredible furniture design and it's absolutely the first of its kind on upcycleDZINE.
Enjoy a Beetle inside your home
Let me introduce a piece of furniture called 'Beetle Club Chair'. It's a design by The Rag and Bone Man, founded by Paul Firbank at Tent London 2011 as part of London Design Festival and based in London.


This amazing upcycle design is made by using the iconic classic VW Beetle bonnet, hereby honoring its unique curves and lines. The chair is mounted onto a classic mid century swivel base and is upholstered by local specialists in VW restorations. The optional footstool is made out of a VW boot deck. The chair and footstool can be customized using any RAL color and a range of fabrics and leathers for upholstery.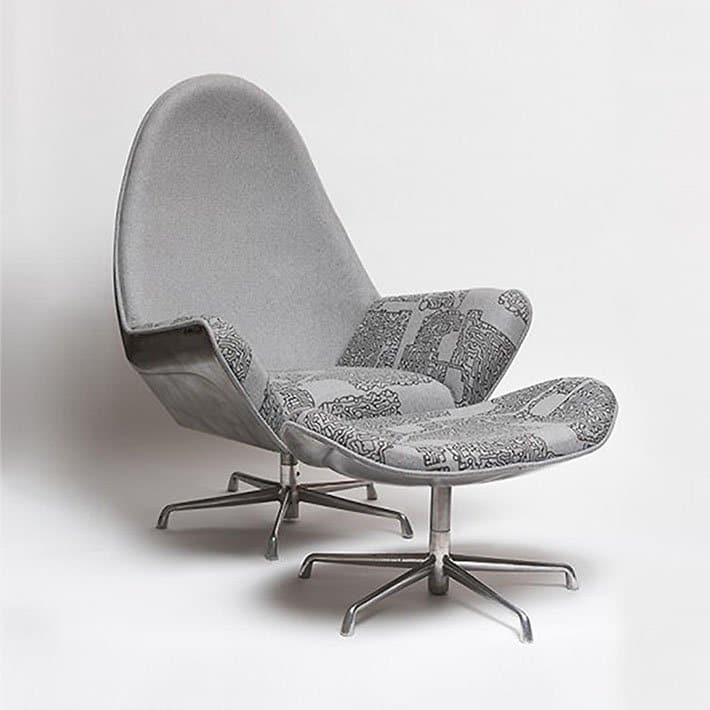 Paul Firbank:
"We chose our first fabric design 'Transmission' a collaboration with celebrated surface designer Tracy Kendall for the interior cushions. The outer shell has been waxed and buffed to a soft satin surface."

Photos © The Rag and Bone Man Ltd

Paul Firbank is a designer who uses his crafts to transform discarded metal parts and vintage machinery into timeless lighting and furniture. He finds his materials and objects by sorting and shifting through London's scrap yards, railway arch grease shops and thrift markets. In order to upcycle an object he restores, welds, turns, strips, brushes, polishes and varnishes it so it can get a new life.
VW Beetle fans can now enjoy a Beetle not only outside but also inside their home. If you like this design you should definitely visit The Rag and Bone Man website. You'll be impressed by all the unique upcycle design products.