Cardboard is handy, sturdy, light, ecological and a very inspiring material to work with. Cardboard reveals its amazing character when it's cut and one can see the layers. The collection of upcycle lamps featured here today is by Mhoz, founded by Sophie Reine and based in Montfa [near Toulouse] | France. A very nice, sometimes playful, and different approach than graypants. Which is another upcycle design brand well known for its original Scraplights series.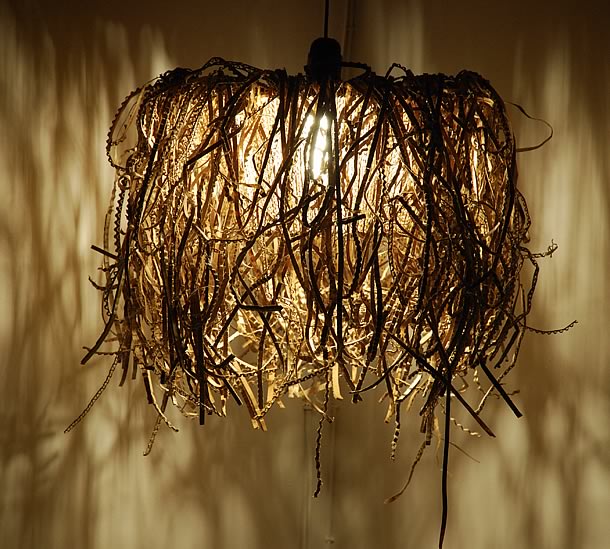 Mhoz shows a beautiful way of how example scrap strokes can play with light and shadows. The collection sometimes reminds me of masks and other objects that come from Africa.
Translucent or perforated texture of cardboard
Mhoz: "The idea of ​​the shape of the object often comes from the material used. Scrap from industry or gleaned from nature. Materials are chosen for their color and translucent or perforated texture. These objects are transformed by the light passing through them and they cut the space by playing with shadow and light."

Photos © Mhoz

Mhoz is the hallmark of decorative objects, designed for indoor use. These creations combine aesthetic and ecological reasons. And doing so results in beautiful eco-friendly examples of upcycle design.
Design by Mhoz