This is a must-see for all fans of upcycle design that uses bicycle inner tubes. We've seen a shelf, check. A lamp, check. This bag and that bag, check. A stool, check. And now a sofa, check!
It is so intriguing to see what designers come up with creating upcycle pieces out of inner tubes. And this 'Chest Sofa' is no exception.
Comfy looking sofa from an upcycled chest
The design is by Sandman, a upcycle designer based in Stuttgart | Germany. He has been featured before here at upcycleDZINE with his beautiful chair called Easy Rider.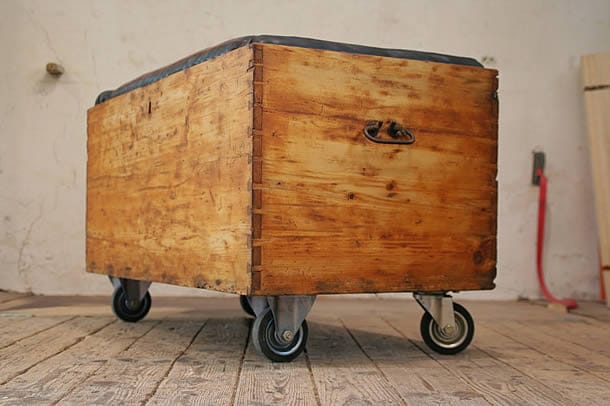 Photos © Sandman

Like last time, he shows a real feel for craftsmanship in the way he designs and produces the finished product. The Chest Sofa is a stunning piece of upcycle furniture. Not only because it's made out of an old chest and inner tubes, but because of the design as a whole.
It really looks comfy and I think it's a nice eye catcher.