Yes it's autumn and it's October. And here in Eindhoven | The Netherlands that means it's time for the annual Dutch Design Week, or DDW as it's known. This post is the part one in a small series about upcycle design I've found at the DDW. And in this post I want to show you work by Piet Hein Eek that isn't made from wood.
Scrap steel ensures honest look and feel
For those of you who missed my previous post about him, here's some info. He graduated in 1992 from the Design Academy Eindhoven. In a time of 'exuberance' he chose simple materials and sober design. Some 15 years ago he started making chairs out of scrap wood. Eek designs (and manufactures) furniture, lighting and accessories and is also involved with the design of buildings. In 2010 Piet Hein Eek saved a piece of Industrial history from demolition by opening his new studio and store complex in an ex Philips Factory in Eindhoven.


I've been to his factory/studio/store several times now and every time it's exciting to see what he's showing this time. And this time I bumped into some very heavy and robust looking upcycle design furniture and a chandelier.
First thing I hadn't seen before was a stunning set of square tables in different heights made out of steel. The design is called 'Salon block made of waste construction steel'. Just an astonishing piece of work and such a fantastic puzzle. Only thing that's missing is the weight of these tables.


The second collection I encountered was a set of furniture combined with an amazing chandelier. They were all made out of old piping pieces. The collection is called 'Construction furniture' which totally corresponds with the honest look and feel of the pieces. As is usually the case, you should really see this furniture in real life. Hope the photos do some justice to this design.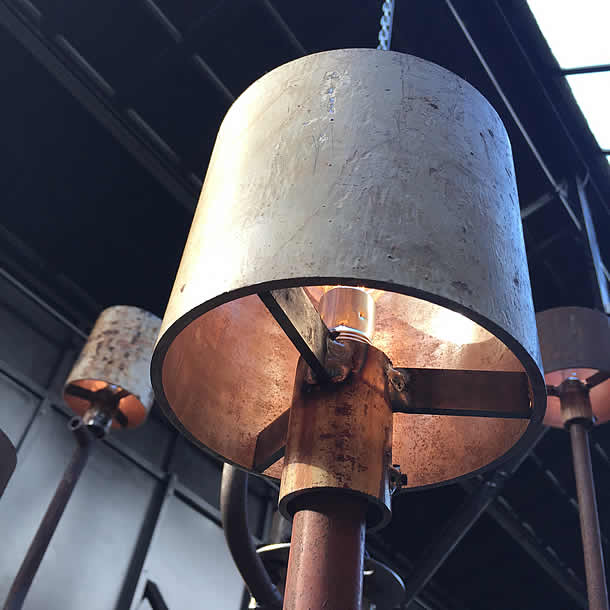 Photos © upcycleDZINE