Some time ago upcycleDZINE posted an article about the Enjoy Twice lamp. And now I'm glad to show you the second upcycle design by Niels Craens, founder of EnjoyTwice.
The designers of designlabel EnjoyTwice have been working with difficult to recycle materials since 2009. The latest product is the 'EnjoyTwice light' made from upcycled advertising cardboard, a material that is very hard to recycle as it is made with plastic and glue.
Tough advertising cardboards used for lighting
It's amazing what they did with these tough cardboards. This again is an example of an object that is produced and after a short lifespan gets thrown away. That's why it's so great to see that EnjoyTwice has found a way to upcycle advertising cardboards.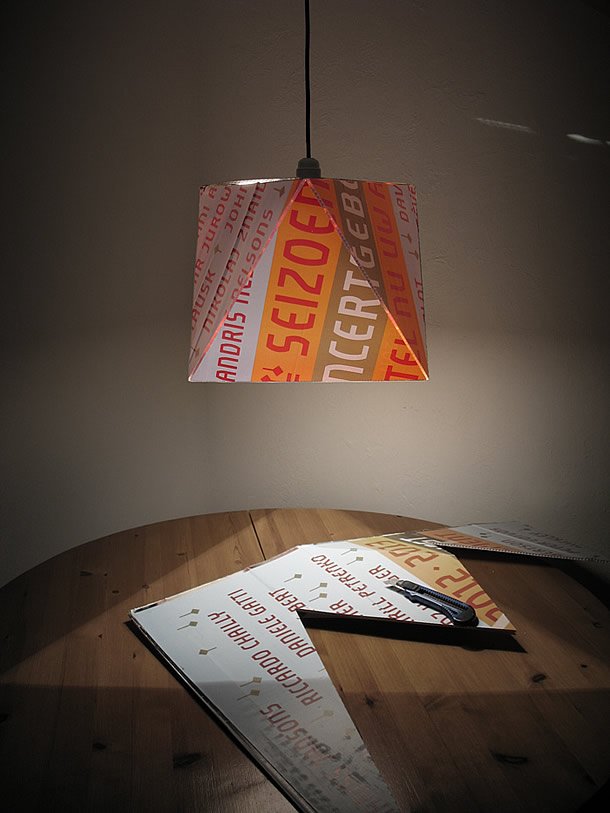 Photo © EnjoyTwice

EnjoyTwice: "Each light is unique and made in Amsterdam with the utmost care and attention. Our design process was led by the intrinsic merits of the material. These lamps are part of a numbered limited edition and include a hand-signed certificate of authenticity. These lights can be hung from the ceiling or set on a flat surface. Both styles will give you a strong and streamlined look and bright but dimmable lighting."
Well, Niels Craens and his team have again done a remarkable job by creating an upcycle design lighting piece out of a difficult to recycle material.