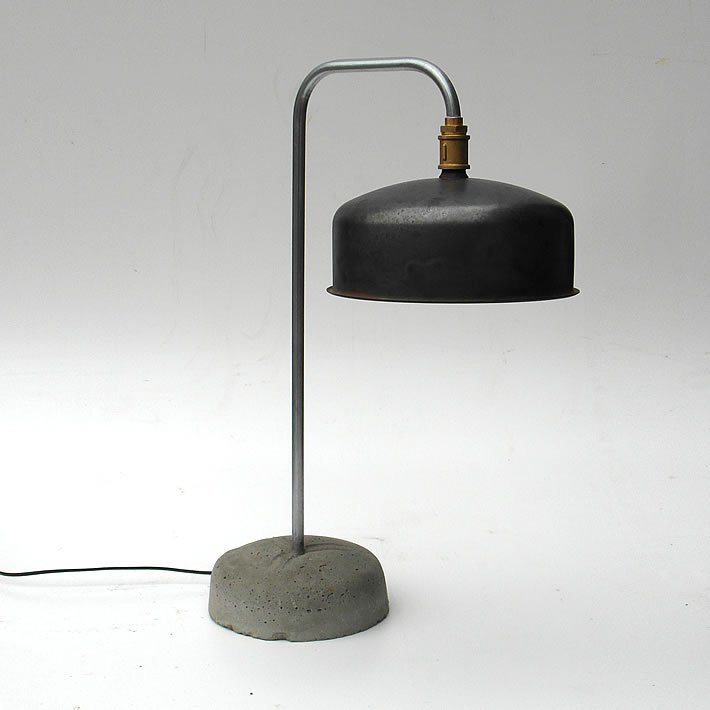 Last week upcycleDZINE showed you an upcycle design lamp called Saba made out of an old barrel. Wine barrels, whisky barrels and oil barrels are pretty popular among upcycle designers. These barrels are mainly used for lighting design and furniture. Today I want to show you another type of barrel, an expansion vessel. An object that many people wouldn't think of using for an upcycle project.
An expansion vessel is a small tank used to protect closed water heating systems and domestic hot water systems from excessive pressure. The thing is, if an expansion vessel needs to be replaced it still looks great on the outside. So what to do with such a fantastic vessel?
Vessels fueled creativity
Well today upcycleDZINE features the first of two designers/companies I found who use expansion vessels to create upcycle design. Dutch creative company Groene Bes is founded by Hans Janson [creative craftsman] and Anneke Janson [architect], based in Noordwijk | the Netherlands.


They are specialized in working with these vessels. The products are designed and created in their studio/workshop. Discarded expansion vessels fueled their creativity and inspired the construction of various designs using steel, concrete, wood and rubber. Not only designs for indoor but also for outdoor use. What about a sink or shower or even a coffee table provided with a charging station? Have a look at their website and you'll be amazed of what one can create using an old expansion vessel.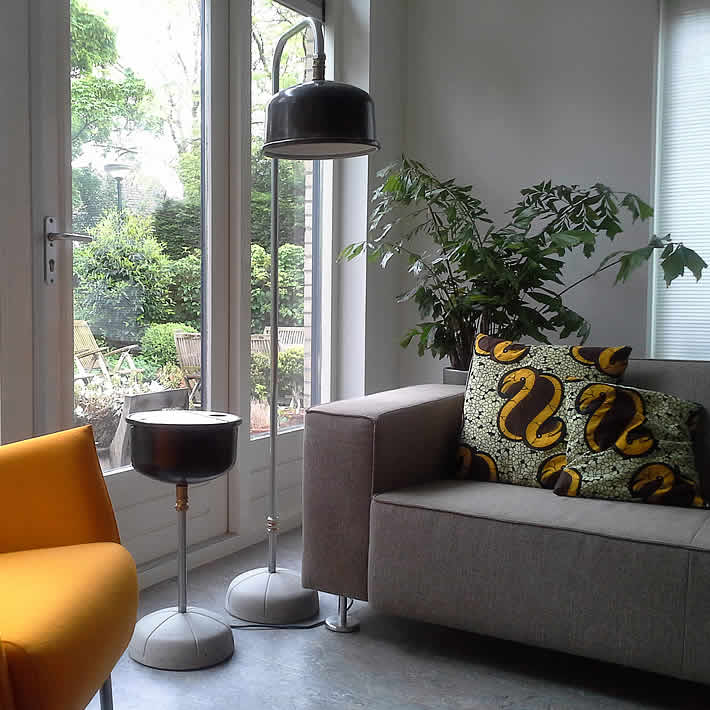 Photos © Groene Bes

If you're searching for an industrial, robust looking piece of lighting or furniture design, then design by Groene Bes could be something for you.
Since you're here …
I have a small favor to ask. Thousands are visiting upcycleDZINE for upcycle design inspiration every month. Readers in more than 100 countries around the world are now able to support financially.
upcycleDZINE is a completely independent niche site, is very work-intensive, and offers tons of unique information for free.
To keep upcycleDZINE running, I'm asking you for your support.
Your contribution will allow me to:
– meet the hosting costs
– upgrade to keep track of traffic increases
– add new content, and keep improving the older content
– add new functionalities to this site
– improve how it works and how it looks
– and last but not least, my daily dose of coffee 🙂
Again, all contributions will be reinvested into the aforementioned associated costs of running this blog and will help ensure the ongoing quest for quality upcycle design.
Your kindness and generosity will be greatly appreciated and will give me the motivation to continue.
Every contribution, however big or small, is so valuable for the future of upcycleDZINE.
Support today from as little as $2 – it only takes a minute. Thank you.