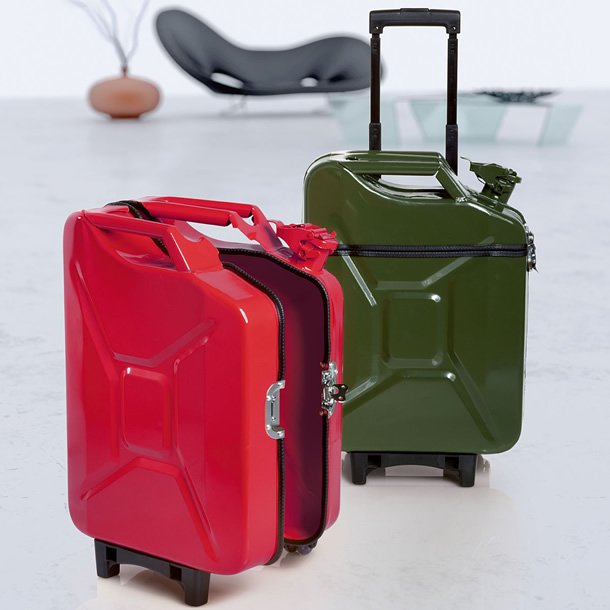 One of the nice things about upcycle design is when an object is used that almost everybody recognizes. And it's a sort of bonus when the design makes you smile. Now having said this, take a look at the featured design in this post. A very familiar object upcycled to something with a completely different function. A design that will certainly make you look again and smile. The people at Ivorilla® took the Jerry can and turned it into a travel case named 'GasCase'.


Photos © Ivorilla

The result, a stunning looking, sturdy and reliable travel companion. Born 'Wehrmachtskanister' in the thirties, it was soon discovered – and copied – by Great Britain and America and finally replaced their much flimsier version. "Today, the Jerry can – named after the slang term for the German WW1 soldier – has gained popularity to the point of becoming a cult object."
Jerry can from a new point-of-view
This inspired Ivorilla to look at a classic object from a new perspective – and use this new point-of-view to create this Ivorilla GasCase.
The GasCase has one model, a side opening model named 'Diesel Edition'. This model comes with heavy duty trolley wheels and aluminum telescopic handle.