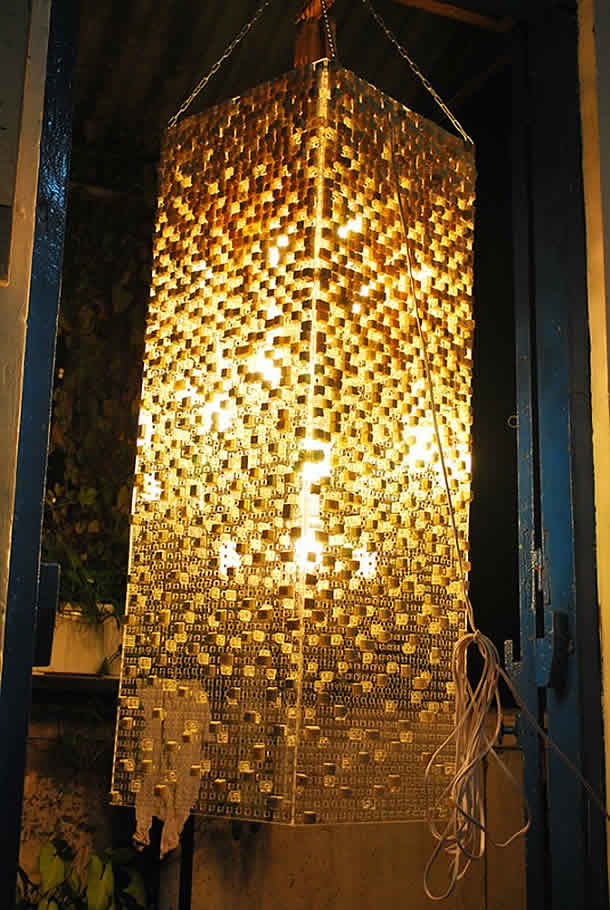 Today's featured upcycled design is made from keyboard keys. If there's one thing in abundance it's discarded computer parts. Electronic parts and just plastic parts. Most of these parts used to end up on landfill because none of the manufacturers bothered to think about environmental issues. It is only since a few years that a couple of companies try to take a comprehensive approach to environmental responsibility.
One of those companies is Apple. Since 1986 I've been working on Apple computers and I'm glad Apple finally takes the environment serious. Thanks to Greenpeace for informing the media about how 'green' tech companies are. The coupertino based company has still some work to do, but they're doing a better job then before. Some nice info can be found on their site.
A bright matrix of keyboard keys
Well back to all the stuff that gets thrown away. And in this case keyboard keys. I've seen some great examples of upcycle design where they use these keys, from jewelry to coffee tables.
And now I stumbled upon this stunning lighting design. The upcycle design is called 'The Light of Characters' by Đinh Công Thành from Vietnam. He studied at the Ho Chi Minh City University of Architecture.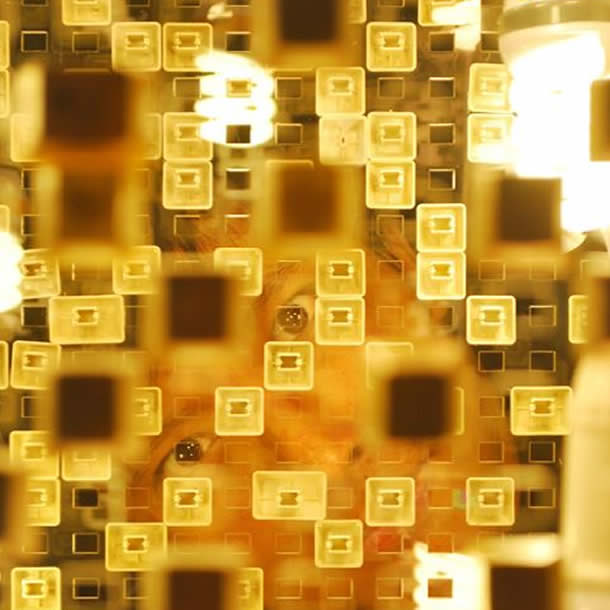 Photos © Dinh Công Thành

Công Thành: "The Light of Characters has won 1st price for 'Tái khám phá không gian Xanh 2012' contest in Vietnam about recycled design, I made it with wasted keyboard keys. I pin the keys to 4 acrylic panels, the result is a fantastic parametric style that look like matrix with each key as a tiny module."
This lighting design just makes me want to go out and gather keyboard keys. Incredible what has been done.
Since you're here …
I have a small favor to ask. Thousands are visiting upcycleDZINE for upcycle design inspiration every month. Readers in more than 100 countries around the world are now able to support financially.
upcycleDZINE is a completely independent niche site, is very work-intensive, and offers tons of unique information for free.
To keep upcycleDZINE running, I'm asking you for your support.
Your contribution will allow me to:
– meet the hosting costs
– upgrade to keep track of traffic increases
– add new content, and keep improving the older content
– add new functionalities to this site
– improve how it works and how it looks
– and last but not least, my daily dose of coffee 🙂
Again, all contributions will be reinvested into the aforementioned associated costs of running this blog and will help ensure the ongoing quest for quality upcycle design.
Your kindness and generosity will be greatly appreciated and will give me the motivation to continue.
Every contribution, however big or small, is so valuable for the future of upcycleDZINE.
Support today from as little as $2 – it only takes a minute. Thank you.