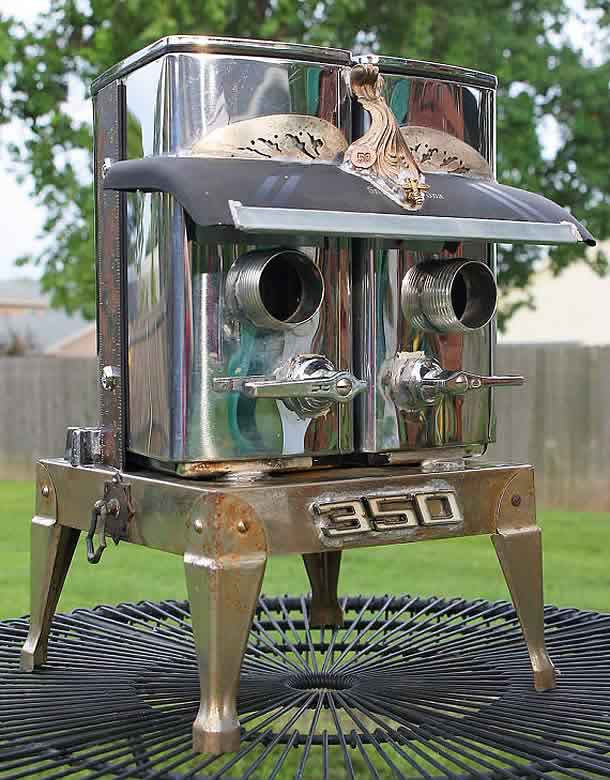 Lots of people, me too, like to live in a nice house. For most people the interior is even more important than the exterior. Should that also apply to birds? Most birdhouses are straightforward with a small square interior, made from wood and a simple pointed roof. But I bet that the houses you're seeing here are not quite what you would expect of a birdhouse.
Birdhouses as piece of art
Last week when I was searching the web for upcycle design I came across the birch-log coffee table and some other things for a garden. And so it happened that I stumbled upon creations made by artist Brian Carlisle, founder of GadgetSponge. He started making these unique and stunning upcycle design birdhouses in 2010.


"I'm all about repurposing and upcycling. My philosophy is to give one of my pieces a lifetime at least twice as long as the intended time of its parts. I always try to create things that haven't been done before and bring to you one-of-a-kind creations every time."
Well, one-of-a-kind they surely are. They are small pieces of upcycle art that are almost too beautiful to put outdoors. You wouldn't think that they were made for birds. All birdhouses are primarily decorative but can be used outdoors.


"All of my 'found object' creations are custom pieces. There will never be another piece exactly like it because my found parts dictate what the end result will be. All of my birdhouses are weatherproof and fully built with the idea that birds could dwell in them. But be sure that the house is placed, hung or mounted in a covered or shaded place to prevent the house from getting too hot or too cold. I try to use all 'found' parts in hopes to recycle items and extend their life and keep them away from landfills. I guess you could call them "green birdhouses."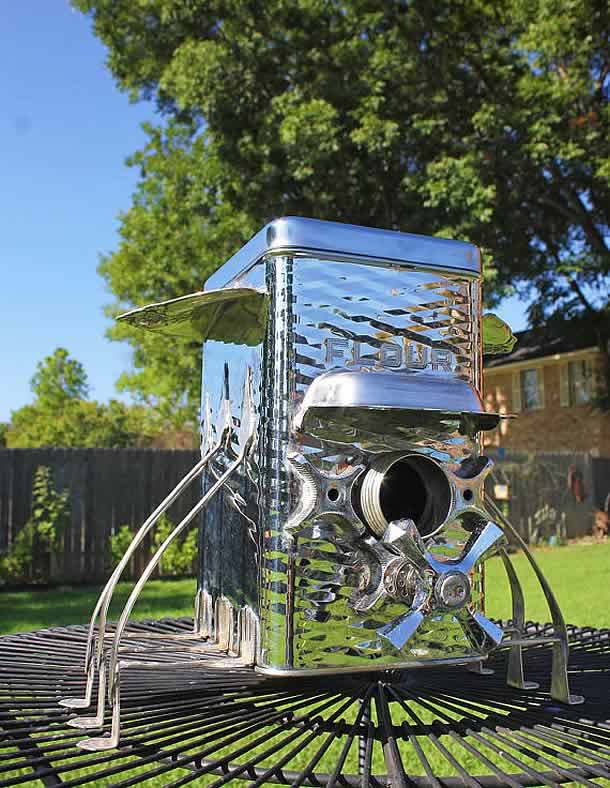 Photos © GadgetSponge

Of course do birds 'deserve' a steampunk like design, although it also would look great indoors.
Since you're here …
I have a small favor to ask. Thousands are visiting upcycleDZINE for upcycle design inspiration every month. Readers in more than 100 countries around the world are now able to support financially.
upcycleDZINE is a completely independent niche site, is very work-intensive, and offers tons of unique information for free.
To keep upcycleDZINE running, I'm asking you for your support.
Your contribution will allow me to:
– meet the hosting costs
– upgrade to keep track of traffic increases
– add new content, and keep improving the older content
– add new functionalities to this site
– improve how it works and how it looks
– and last but not least, my daily dose of coffee 🙂
Again, all contributions will be reinvested into the aforementioned associated costs of running this blog and will help ensure the ongoing quest for quality upcycle design.
Your kindness and generosity will be greatly appreciated and will give me the motivation to continue.
Every contribution, however big or small, is so valuable for the future of upcycleDZINE.
Support today from as little as $2 – it only takes a minute. Thank you.