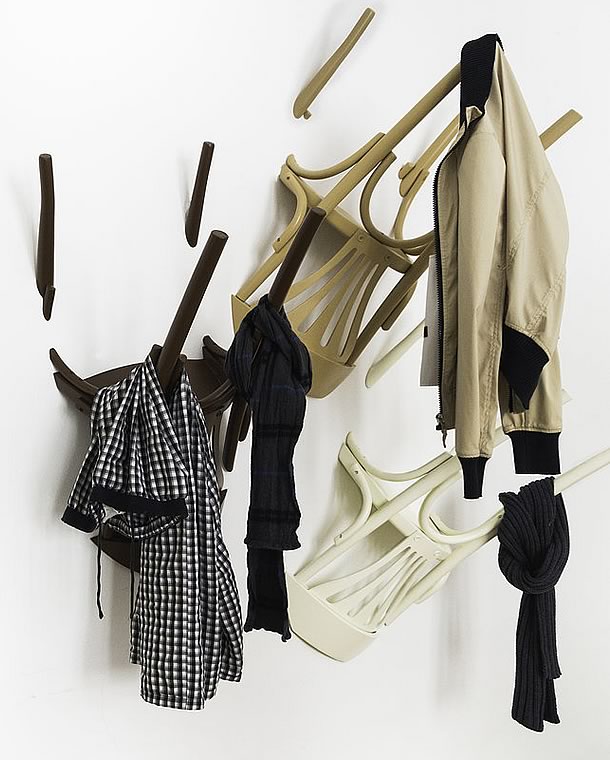 If you got some old chairs, you can upcycle them into all kind of different objects. Turning a chair into a clothes hanger does not have to be spectacular. But doing it in a way like Nikos Tsoumanis does, grabbed my attention.

The industrial designer, based in Vienna | Austria, calls his creation 'Wairs/Model 1'. The design is made from recycled chairs hung upside down in different pieces. It's so intriguing and so much fun to look at. The way the chairs seem to drown in the wall, all in different angles. Because of the angle, the seats form a place to leave small items like a wallet and keys.
Old chairs upcycled into design on a wall
Wairs is a real eye catcher and very functional too. Without clothes hanging on Wairs, it's a bit like an surreal art sculpture. This shows again what a creative mind can come up with. Just by using everyday objects like vintage chairs.