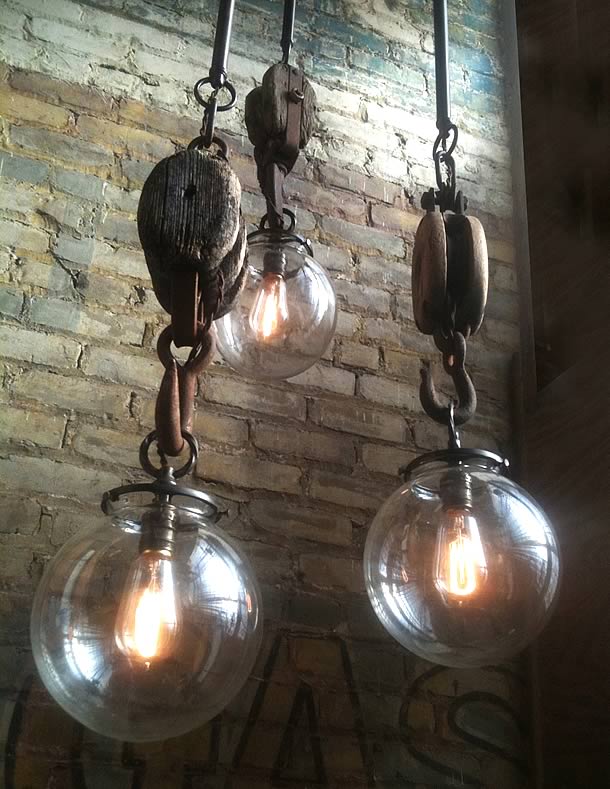 A few weeks ago I published a post about the 'Ice Block Pendant' by Conant Metal & Light. Shortly after that I got a message from Mark Bell, Omega Lighting Design. He wrote: 'If upcycling is your thing, you should know about O.L.D. (Omega Lighting Design) and look at the Wench Hooks pendants.' Well I didn't know O.L.D so I looked at what they are all about. And I must say, Mark was right. They are all about  repair / repurposing / upcycling old vintage objects. Just stunning to see what they do with all these objects. Especially the lighting design caught my attention.
Weathered old wench hooks shine a light
Just take a look at these Weathered old wench hooks, repurposed to become beautiful industrial farmhouse pendants. Great for rustic kitchen island or bar lights, 8″ globes. Each hook is slightly different. These upcycled wench hooks are real eyecatchers.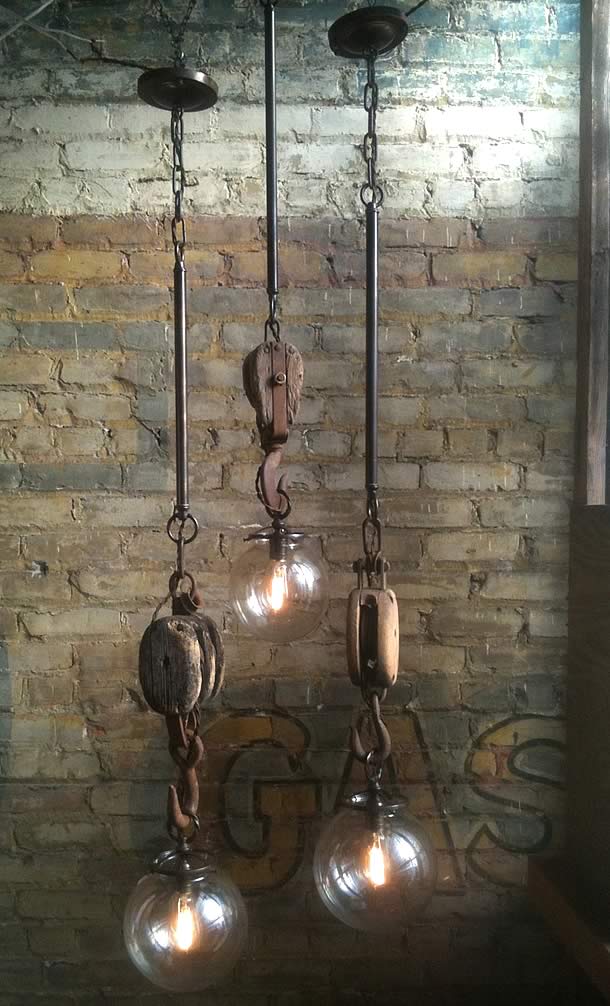 Photos © Omega Lighting Design

Omega Lighting Design, started in 1991 as 'Omega Too'. A place to buy beautiful lights that didn't quite fit in at the historic Ohmega Salvage Yard down the street. These lights were old, beautiful and needed a lot of work. So, they were fixed, cleaned and brought back to life.
Why throw things away when you can make the old new again? Omega Lighting Design ( O.L.D.) has thrived in a community that appreciates the old and beautiful. "We strive to make old houses look like old again, by offering beautiful things that are either truly old, or at least made they way they used to be."
Since you're here …
I have a small favor to ask. Thousands are visiting upcycleDZINE for upcycle design inspiration every month. Readers in more than 100 countries around the world are now able to support financially.
upcycleDZINE is a completely independent niche site, is very work-intensive, and offers tons of unique information for free.
To keep upcycleDZINE running, I'm asking you for your support.
Your contribution will allow me to:
– meet the hosting costs
– upgrade to keep track of traffic increases
– add new content, and keep improving the older content
– add new functionalities to this site
– improve how it works and how it looks
– and last but not least, my daily dose of coffee 🙂
Again, all contributions will be reinvested into the aforementioned associated costs of running this blog and will help ensure the ongoing quest for quality upcycle design.
Your kindness and generosity will be greatly appreciated and will give me the motivation to continue.
Every contribution, however big or small, is so valuable for the future of upcycleDZINE.
Support today from as little as $2 – it only takes a minute. Thank you.