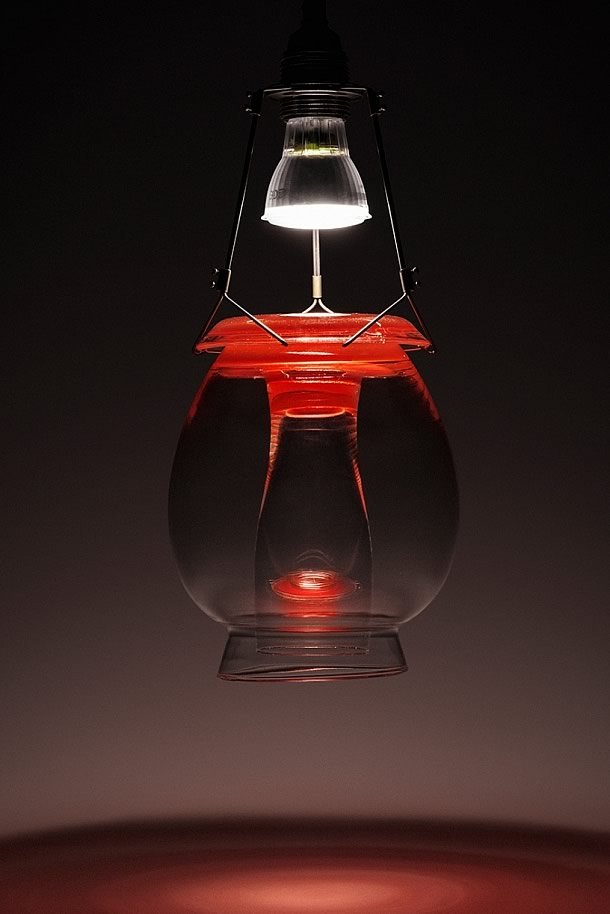 Are you an admirer of glass objects? Do you like lamps? And are you into upcycle design? Well this featured design must be your thing. Sander Wassink and Ma'ayan Pesach, two Design Academy Eindhoven graduates designed these colorful glass lamps called 'Stacking Light'.
Unique compositions from forgotten glass
Sourced from second-hand shops and markets they collected a large amount of vintage and forgotten glass pieces, from varied quality, period and usage. With all these different shaped pieces they created unique compositions that are held together by using colourful resin, which brings strong reflection when lighted.


Photos © Ronald Smits

The lamp is hanging by thin copper wires and lighted by LED light, which keeps the temperature low (mainly for the sensitive combination of glass and resin). For their latest exhibition at Spazio Rossana Orlandi during the Milan design week 2014, Wassink and Pesach created an installation of green gradient, with 17 hanging pieces. Spazio Rossana Orlandi tries to forecast and promote young and upcoming designers, discovered all around the world.
Every Stacking Light piece is so elegant and seeing the 17 pieces just floating in air is nothing short of enchanting.