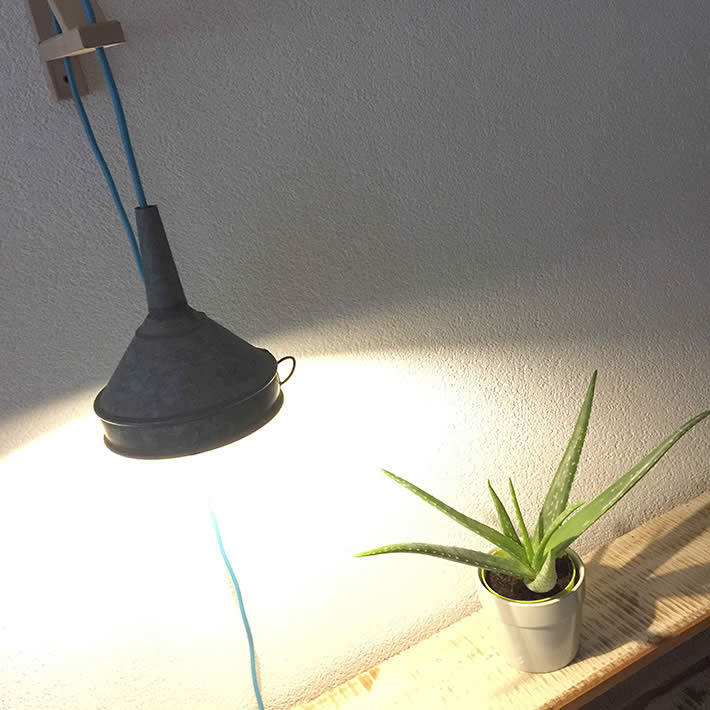 In my opinion there's a difference between designing and creating. A design is about something with a new shape or look. It can use a familiar material or object for upcycling, but in an original way. A creation is something that isn't really a new idea, concept or shaped item. That doesn't mean that it can't be great, interesting or good looking. But in all fairness, a design to me is at a higher level.
Lots of upcycling that I see on the web isn't really original. It's upcycling, so that's good, but all made according to existing concepts. Again, there's no harm in doing so. There can't be enough upcycle products. Only thing, new ideas and concepts lead to new designs and that's what makes upcycling interesting and inspiring. It sets of a chain reaction in people using these ideas and creating there own versions of these designs, new creations.
Funnel turned into decorative lighting piece
On upcycleDZINE you can find a section called My upcycle design. It contains upcyle items which to a greater or lesser extent show a new idea, concept or shaped item. And that brings me to today's 'creation', a Vintage Galvanised Funnel Lamp. Yes, a creation because the idea or concept isn't new and similar objects have been used for upcycling by others.


So why you might ask did I create this pendant lamp? Well I had this beautiful object laying around for some time gathering dust. And seeing all those pendant lamps made out of upcycled metal buckets, barrels and funnels inspired me to make one myself using that funnel.


All in all a very simple lamp to create. I used a vintage galvanised funnel, wood shelf bracket, blue iron cord, metal lamp holder and a LED light bulb. The blue cord adds a friendly and colourful touch to the lamp.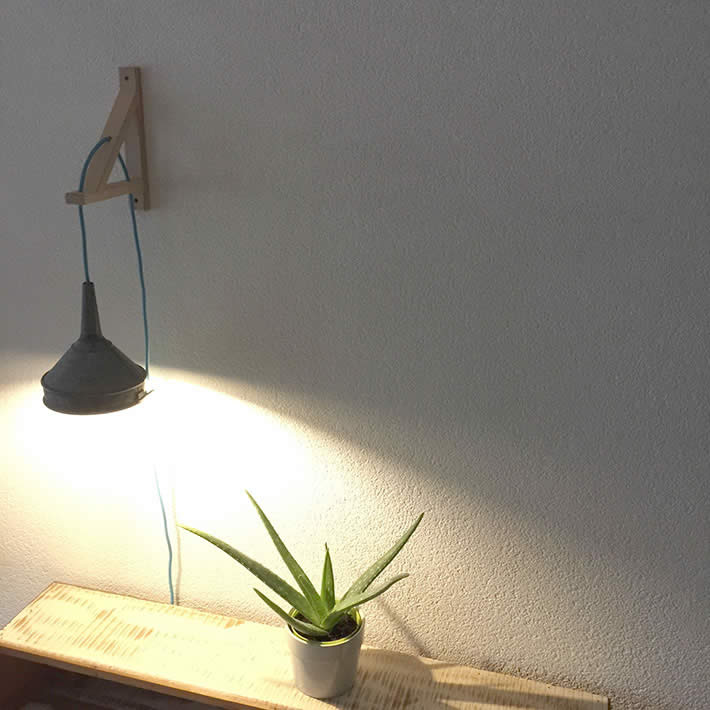 Photos © Gilbert de Rooij

There is not much more to tell about this lamp except that it was fun to make and even more fun to see it hanging on the wall being very decorative. Finally my own funnel lamp!