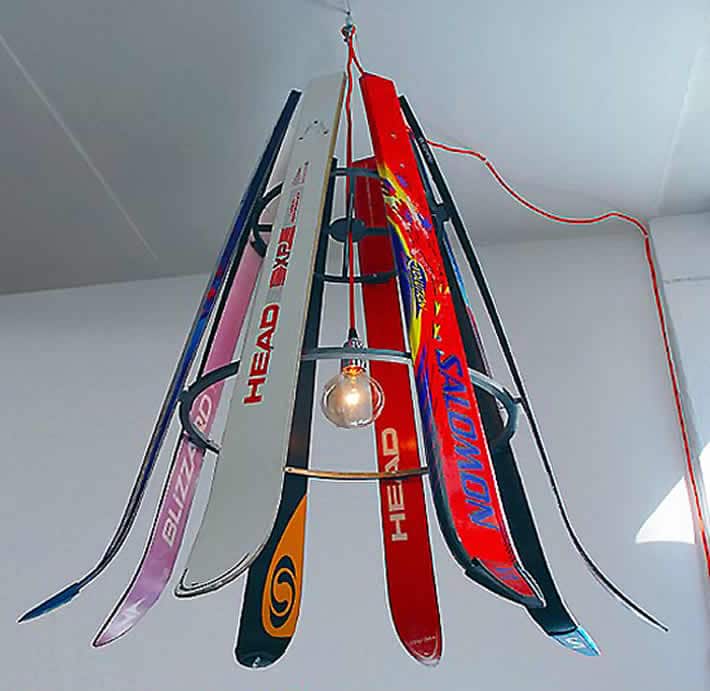 Here's another design that uses recycling, the 'Ski-Chandelier' by Willem Heeffer. Actually it's upcycling. Upcycling is the process of converting waste materials or useless products into new materials or products of better quality or for better environmental value. Well, this chandelier has certainly a better environmental value.

Photo © Willem Heeffer

Willem Heeffer was asked to design the new interior for Elamysmatkat, a Helsinki based travel agency. With the help of Elamysmatkat's many Facebook friends who donated their old ski's, he created the ski-chandelier. This colourful upcycled lamp serves as a great interior decoration for their office and it immediately shows what they are all about: fun, daring and winter sports!