Today's post is quite different from all other posts. Not in the way that it's a different design category. No it's about a wood bonding technique which makes it possible to create unique furniture. Not only the furniture pieces are unique, but also the technique itself. I was completely blown away when I watched the video and saw the photos. So what's it all about?
Bonding technique lets you upcycle many objects
Well it's about a technique, still experimental, that let's you join wood pieces by using plastic bottles. This experiment is called Joining Bottles Project and is created by Micaella Pedros, a social and humanitarian designer based in London. She obtained her Master's Degree in Design Product at the Royal College of Art in 2016.


Micaella found an original way to build functional structures made out of wood waste. She uses discarded plastic bottles and by heating them they are transformed into a bonding material.

Micaella Pedros:
"Joining Bottles seeks to contribute to new beliefs based on what we, as individuals and communities, can do with what is available to us. In some countries, this project can make a real difference, promoting the collect of plastic bottles and wood waste, and helping people to empower themselves."

Great thing about this project is that one can upcycle plastic bottles and combine them with other found materials or objects. The technique can adapt itself to lots of different shapes. The newly created objects or structures are thereby 100% upcycle design pieces.
Another nice aspect, and no less important, is the fact that when you normally design something, you seek perfection. By using this bonding technique one notices that there's more space for randomness and spontaneity. And these two aspects bring more pleasure in designing and ensure more playful design pieces.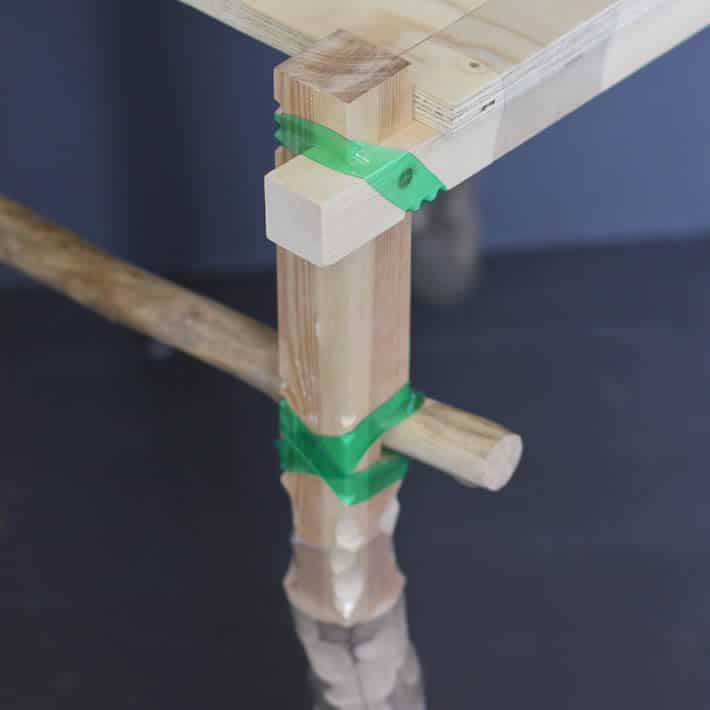 Photos and video © Micaella Pedros

Micaella's website states the following: "Through design, she seeks to contribute to society by unveiling ways to play and benefit from local resources and natural forces in order to empower people."
Would be nice to see what different people come up with by using this bonding technique. Could be full of surprises. I don't know about you, but I can hardly wait to start experimenting myself.