Finally it's time for another DIY post. I know I should post more DIY ideas because there're a lot of great ones to be found. And I know that lots of you readers like them. So let me start by showing you a small, but great idea.
When you look at simple design and more so at DIY design you got simple, more simple and most simple ideas. And today's DIY is sure one of the most simple ones I've seen.
Towel hanger out of upcycled belt
I found the tutorial for this Towel Hanger on Ohoh, a blog founded by Belgian Ama. She saw this idea on Bloesem blog, where Irene Hoof made ​​a leather handles set for her shop Bloesem Class. Instead of using new leather for the handles, Ama upcycled a belt. And that's basically it, you just need two sticks (1′ diameter), an old leather belt, screws, dowels and a drill.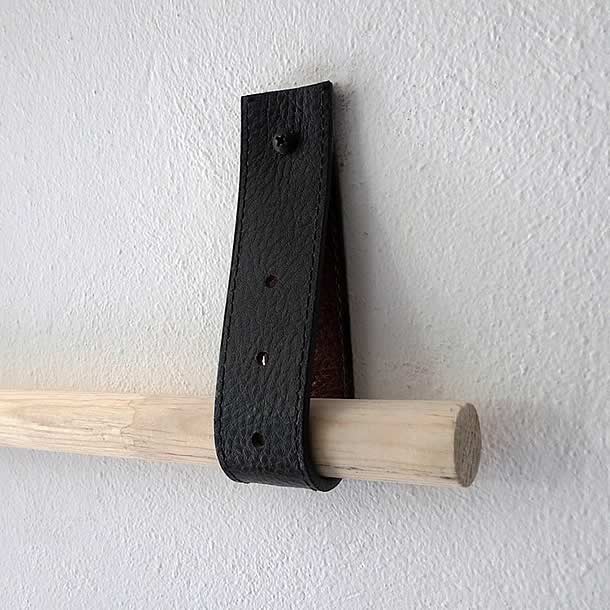 Photos © Ohoh blog

Nice thing about this idea by Bloesems Irene Hoof is that the handles allow you to hang more than towels. You can even use the handles to hang curtains or a painting.
If you like upcycled belts, take a look at what Jason Lloyd Fletcher did with his furniture design called Genevieve.