For me today is a very special day. I'm so excited to finally add a new upcycle design lamp to my lighting collection. And not just a new design, no, a design that has been in progress for quite some time. Since I started this upcycle design adventure I started looking at old or discarded objects in a different way. And one of those objects was a set of old golf clubs. It was lying around and I knew that I wasn't going to use them anymore. But throwing them away was another thing.
Golf clubs get whole new angle
Well when I started upcyleDZINE I always wanted to upcycle these golf clubs into a lamp. Unfortunately I didn't have a clue how. And this idea of making a lamp out of these uniquely shaped and recognizable objects didn't go away. Finally, I think somewhere in the beginning of 2015, I had this idea of interlocking the golf clubs.


When I was a kid we had a floor lamp in the living room with interlocked two thin steel hollow tubes and at the end an adjustable lampshade. I've always liked the concept of that floor lamp. So fast forward some 46 years, the concept found its way into the lamp I wanted to make for such a long time.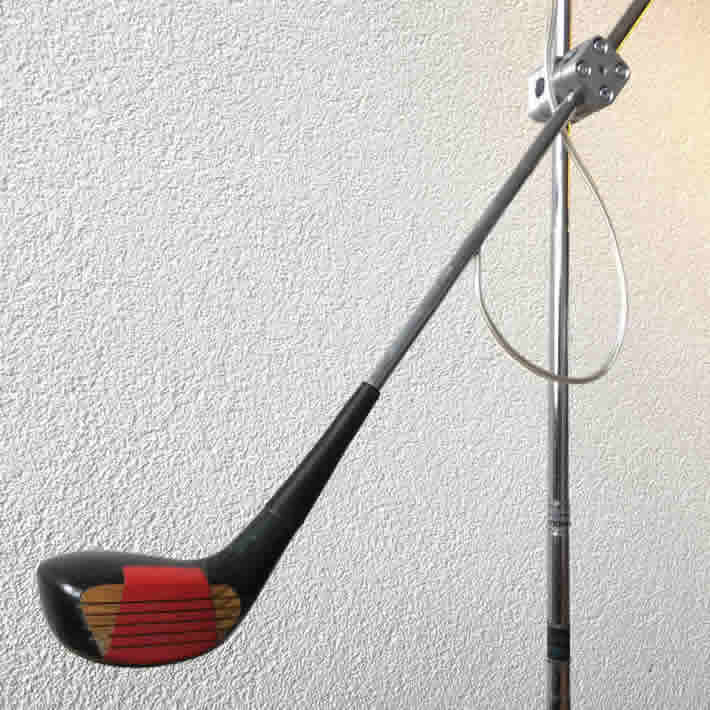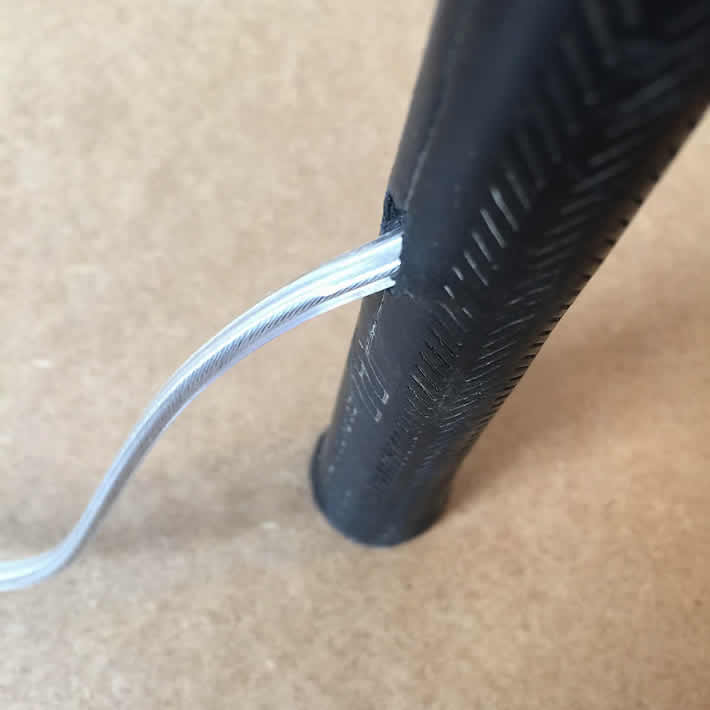 The upcycle design floor lamp is called 'Loft&Light 57'. The name is a derivative of 'loft and lie', a term in Golf used for the angle between the club head and shaft. In a way the design is quite simple when you look at the finished lamp. But hey, you first need the idea. The lamp consists of a MDF floor plate, 5 wood, 7 iron and the most friendly part of all, an amazing Nesquik chocolate powder container.
A bit of history on Wikipedia tells us: "Nesquik, formerly Nestlé Quik, is a family of milk beverage mixes made by the Nestlé corporation. It began as a chocolate powdered flavoring mix in the United States in 1948, as Nestlé Quik. In the 1950s, it was launched in Europe as Nesquik. The name was changed to the worldwide brand Nesquik in 1997."
I've used Nesquik containers before in two other upcycle design lamps: ChocoBeacon and smaller containers in ChocoDaisy.


The yellow lampshade throws an inspiring, sunny light into the room, a very friendly color. And I know why it's so friendly. I've explained this before and I like to share it in this post too.
Searching the net I came across a site that's all about explaining Chakra colors and what they can do to us. According to the site Sensational Color: "Yellow is the color of the Solar Plexus Chakra, also known as Manipura. This chakra is located in the stomach area. It is linked to the stomach, liver, skin, large intestine, muscular system, and solar plexus area. The Solar Plexus Chakra is representative of vitality and will. When this chakra is open, it acts to empower a person and help them find their personal strength. It will help turn dreams and goals into reality."


Photos © Gilbert de Rooij

I especially like the last part where it says 'it will help turn dreams and goals into reality'. Well, who doesn't want that to happen! Please let me know what you think of this upcycle design lamp.