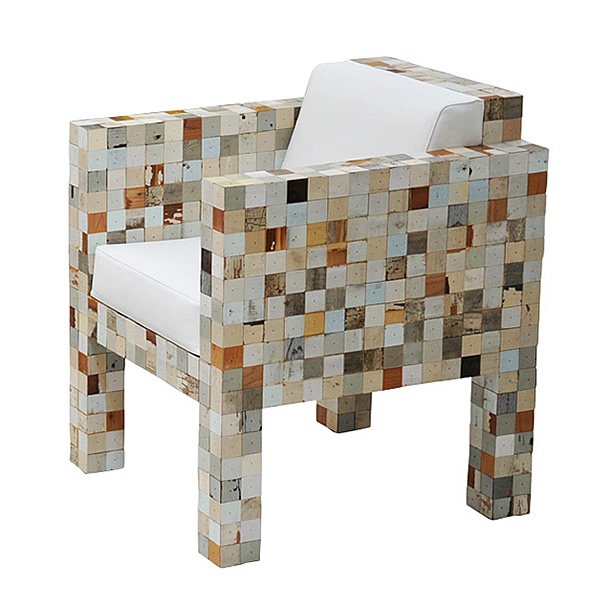 Upcycle design is usually made from discarded objects or materials. The whole point of upcycling is to give waste or discarded objects a second life.
A very well known Dutch designer is Piet Hein Eek. He graduated in 1992 from the Design Academy Eindhoven with a box of scrap wood. In a time of 'exuberance' he chose simple materials and sober design. Some 15 years ago he started making chairs out of scrap wood. Eek designs (and manufactures) furniture, lighting and accessories and is also involved with the design of buildings.
Today's featured design is design by Piet Hein Eek and is made from pieces of wood waste from wasted wood named 'Waste Waste 40×40'.
"The waste project originated over ten years ago from annoyance on Disposal of material because it was too expensive to to do anything with it. Not because it was worthless, but because labor is so precious."
He turned the whole thing around and pretended that labor didn't cost a thing and was worth gold. In theory you would think that these products wouldn't sell because labour isn't free at all. But the remarkable thing is that in reality these pieces sold quite well.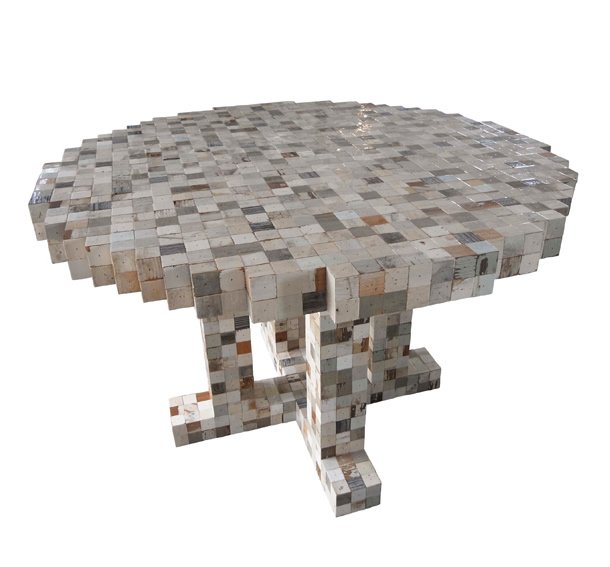 Photos © Piet Hein Eek

"Unlike almost any conceivable product, the waste products are made with patience and in a time when time is pretty much a scarce resource. But even in this process one gets waste material, which is even smaller and more difficult to edit than our 'normal' waste. This waste of waste prompted me to take a step. To keep the process somewhat in check I decided to use a fixed size of 40×40 mm. This measure, in combination with the choice to use these blocs as skin instead of stacking them, is extremely critical to the appearance of the finished products. The shape that arises is always a multiple of 40 mm".
Please check out his collection and see some stunning designs he has come up with.