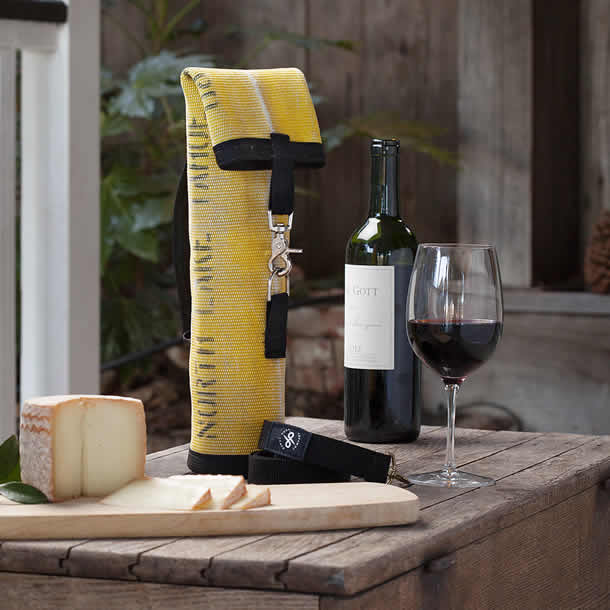 If you are looking for a very solid object then a fire hose may be your thing. Best of all, several upcycle designers use fire hoses in beautiful upcycle design pieces. Two design companies that have been featured on upcycleDZINE some time ago are Rescue Threads, uses those huge fire jackets, and Elvis & Kresse, who use dark red fire hoses.
And now I want to show you another company that uses all kinds of colored fire hoses.
Handmade products out of fire hoses
Oxgut Hose Co. in Emeryville, CA | United States, designs and creates handmade indoor & outdoor furniture and accessories using genuine retired fire hoses salvaged from fire departments across the country. Everything is crafted in the U.S. with 100% domestic production.


"We pick the most interesting decommissioned fire hose to put into the hands of local designers and artisans, who help give the hose a whole new purpose. They're always coming up with new ways to integrate this amazing, resilient material into beautiful, handmade pieces."


The company has three goals that drive them: keep fire hoses out of landfill, incorporate them into authentic product design and give back to our community. Oxgut does this by giving a portion of every sale to helping the kids at the Alisa Ann Ruch Burn Foundation. According to Oxgut fire hoses are about saving lives and so is the Foundation that they support.


Photos © Oxgut Hose Co.

Really glad I came across another upcycle design company that not only creates unique products but also does something back for their community.