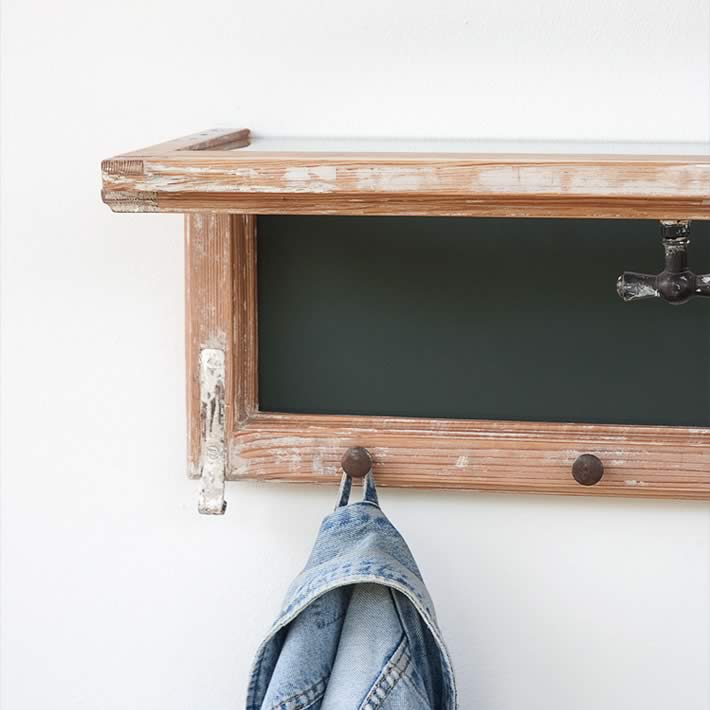 Searching the web for original upcycle design is just like a fantastic treasure hunt. It can take some time, but you know it's out there. And it's such a good feeling to find one. A unique, inspiring piece of upcycle design. Not just an object that's reused, but an object that's reused and got a completely different function. And in most cases got more value. Not always, but certainly saved from ending up on landfill.
An type of object that got saved and has only been featured twice before here on upcycleDZINE is a window. Both times it was an attic window or skylight that was upcycled into a stunning cabinet and an impressive chandelier.
Coat rack reveals its history
This time it's German design studio Hidden Rooms, based in Leipzig, who took an old discarded window and transformed it into a Coat Rack. They took a window, removed most of the paint to unveil the over 100 years old pine wood. The coat rack design has grown into a series of different designs. Nice thing is that at first glance it is not clear that an old window was used. But when you look closer it reveals its history and all the small and interesting old details.


The windows used by Hidden Rooms are traditional and characteristic box-type windows. They have been used in many homes for more than 100 years. Hidden Rooms: "Its high esthetic has influenced many styles in all parts of public aswell as private spaces. Up until today this window type has proven that good handling and practicability are the main aspects of its success. Especially the craftsmanship is an important part of urban culture. Unfortunately more and more old windows are replaced by new ones."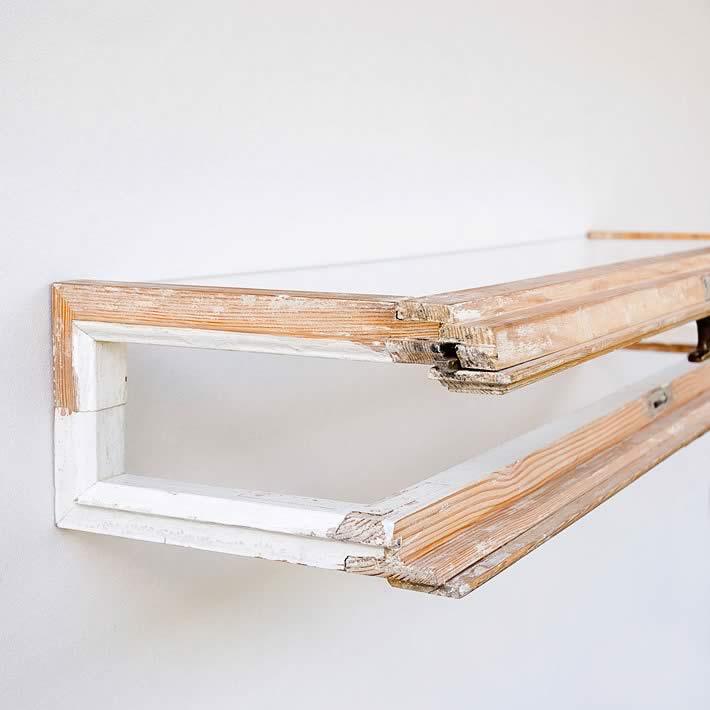 Since 2014 the brand Hidden Rooms has designed both individual pieces and small series of unique furniture for contemporary living. Their products bring together high-quality workmanship and sustainable materials.


Hidden Rooms:
"We forgo mass production, exploring and interpreting instead the hidden and forgotten rooms of classic living culture– with all its expressive, playful, sensual, ornamental and odd things. In this process we develop furniture as both practical object and artwork."

Photos © Hidden Rooms

This coat rack reminds me of an old door upcycled into a Church Bench by Liz Fourez. Just like that bench, this coat rack has some paint patches left and has a very friendly look & feel to it and so much character. Would be nice to see these two upcycle design furniture pieces together in one room or hallway.