It's time to show another great example of Dutch design, a fantastic upcycle pendant lamp. A creation by design company Tolhuijs, founded by Bastiaan Tolhuijs. Long-time visitors of upcycleDZINE know that this company has already been featured here a few times with amazing designs like Spool and Fency. 
Create your own composition
Pendant lamp ANDY and BENDY originated from the intermediate posts that were part of fencing. The end result of this design is a lamp that you can hang in any space and use to light up any room. The lamp can be combined in multiple ways. You can hang ANDY or BENDY alone, together, and even create your own composition of individual elements and choose for example a triple. These pendant lamps are designed with a durable LED lamp and are made from premium quality, high-quality material that is guaranteed to last for many years.
A longer and better life
Tolhuijs designs with a reverse approach. They are a design company that would never create one product and then add materials to it as most other design companies do. The beginning of any design is determined by which objects and materials are available. The design is based on the material and production options, resulting in an interesting and recognizable product for the customer. Tolhuijs' style is characterized as honest, tough and simple. The materials are visible, besides painting nothing is obscured.
Before being included in the collection, products had a completely different purpose and were ready for scrap. Tolhuijs ensures that these materials have a longer and better life.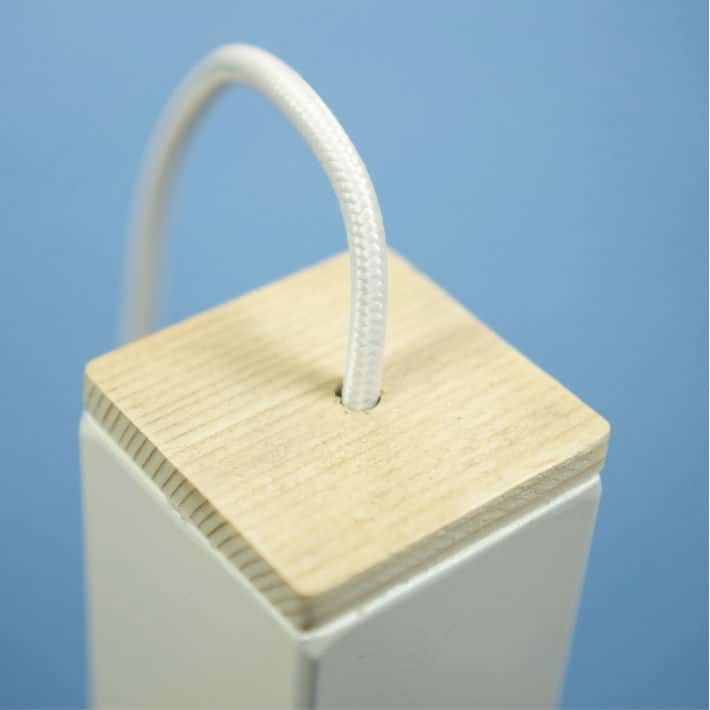 Bastiaan Tolhuijs:
"Above all, the product should look good. This way you automatically get the sustainable story in people's living rooms. A sustainable 'Trojan horse'."
Socially responsible production
The production of their range is done as much as possible in social workingplace and prisons. Tolhuijs: "We want to expand the possibilities for these people who are disconnected from the labor market to be able to reintegrate and be upgraded in our society."
Waste material has a purpose
At Tolhuijs they want to show that waste can also be a raw material. For example, they try to make factories and consumers more aware of the benefits of using products that might be considered waste by trying to be creative and using them for other purposes. So much so that you'll want to have it in your living room.
Design by Tolhuijs
Since you're here …
I have a small favor to ask. Thousands are visiting upcycleDZINE for upcycle design inspiration every month. Readers in more than 100 countries around the world are now able to support financially.
upcycleDZINE is a completely independent niche site, is very work-intensive, and offers tons of unique information for free.
To keep upcycleDZINE running, I'm asking you for your support.
Your contribution will allow me to:
– meet the hosting costs
– upgrade to keep track of traffic increases
– add new content, and keep improving the older content
– add new functionalities to this site
– improve how it works and how it looks
– and last but not least, my daily dose of coffee 🙂
Again, all contributions will be reinvested into the aforementioned associated costs of running this blog and will help ensure the ongoing quest for quality upcycle design.
Your kindness and generosity will be greatly appreciated and will give me the motivation to continue.
Every contribution, however big or small, is so valuable for the future of upcycleDZINE.
Support today from as little as $2 – it only takes a minute. Thank you.