For those of you who are frequent visitors at upcycleDZINE, know that some objects are more popular in upcycle design than others. For instance, look at a coat hanger. It's an everyday object that exists in several designs and materials. The wooden version is the most used one for upcycling. Here are just two fantastic examples: HANGELIER 2.1 by Organelle and HANGERS TABLE by Federica Sala.
A hommage to Man Ray
But what about an upcycle design that isn't made out of discarded hangers? Well I've mentioned this subject before on this blog and in my opinion the following is important: upcycle design should point out to look at objects in a different way, in a way that a certain object could get a new life, different function. And by doing so upcycle ideas get triggered to transform waste and old stuff into new design pieces.

And the design in this post is all about that, showing you the possibilities of everyday objects or waste. It's a mobile lamp and chandelier called 'Oh Man, It's a Ray!' and is created by the incredible German designer Ingo Maurer who also created the stunning chandelier 'Porca Miseria', a suspension lamp made with porcelain shards.
This mobile lamp is made out of wooden coat hanger shaped pieces and is a "hommage to the inventiveness" of Man Ray. An American visual artist who spent most of his career in France and was a significant contributor to the Dada and Surrealist movements. One of his masterpieces is called 'Obstruction' [1920], a carefully balanced mobile using 63 wooden hangers. So the original idea of upcycling coat hangers into a mobile is actually by Man Ray. And this design inspired Ingo Maurer to transform it into a mobile lamp, diameter 200-250 cm. and height approx. 75 cm.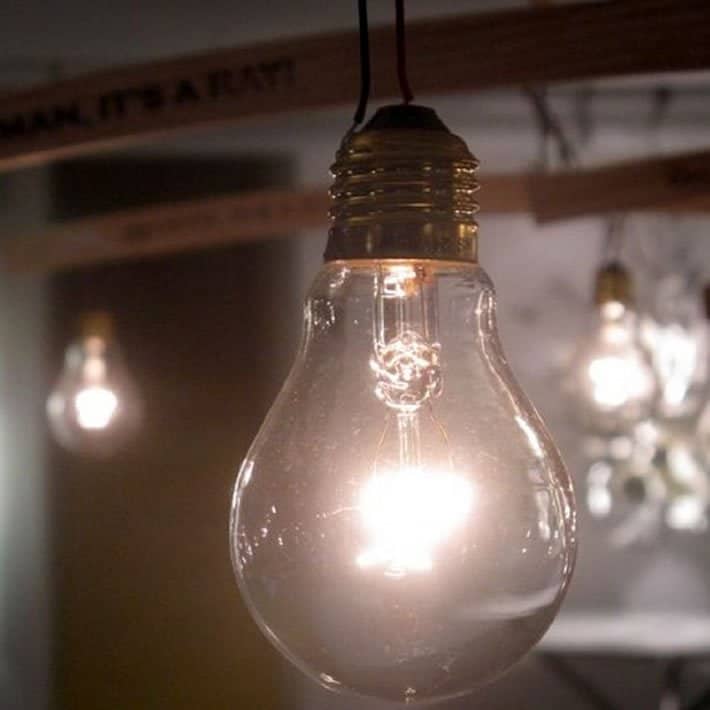 Ingo Maurer, born in 1932, studied graphic design in Munich | Germany. 1960 Maurer left Germany for the United States, where he worked in New York and San Francisco as a freelance graphic designer. In 1963, he moved back to Germany, and founded Design M, a company that developed and manufactured lamps after his own designs. The company was later renamed to 'Ingo Maurer GmbH'.

Photos © Ingo Maurer

After posting a few 'classics' on upcycleDZINE I've learned that there's quite some inspiration to be found in Surrealism. The artists back then had some really great ideas on how to transform [upcycle] familiar objects into art or design pieces.
I really hope, like I do with all other designs here on upcycleDZINE, that it will inspire you to take a second look at waste.