Vinyl records are incredibly popular, even more then in 1997. And also making upcycle design with these records is quite popular. A very stylish example is Vinylize by Tipton Eyeworks.
On upcycleDZINE we have seen other upcycle design made from old records. Just take a look at Relight my fire! by Gelmer Van Dorpe and of course RE_VINYL clock by Pavel Sidorenko. And today Vinylize shows that these records can be used to make beautiful and very wearable eyewear. These frames get such a special character because of the grooves on the front of the frame.
Vinyl records transform into handmade eyewear
Vinylize began because they wanted to make eyewear on a recyclable basis. They experimented by making old vinyl records into frames. The process has been refined over a number of years into a stylish and sophisticated product.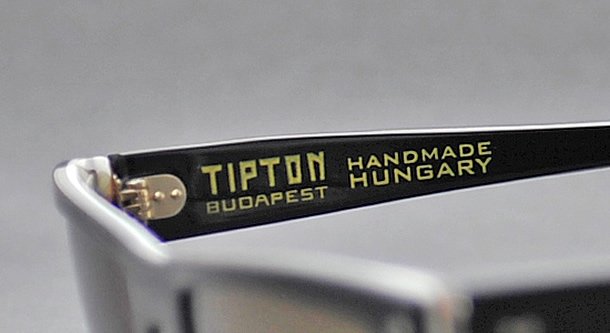 Some records are valuable because of the content but not all. And it's those unwanted vinyl records that instead of just being thrown away are remade into unique eyewear. All frames are stamped with their guaranteed 'Handmade in Hungary' trademark. "Today we still make our frames by hand in our Budapest workshop using the methods we developed more than 10 years ago."
Besides eyewear vinyl is also used for making cases. All cases are handmade by sewing a zipper onto a 7″ single and folding it in half. Very original and completely inline with the frames.

Photos © Tipton Eyeworks

"At Vinylize we believe that music has the power to transcend borders and open minds. We believe that no other company fuses style, music and recycling more perfectly than Vinylize."
Big words, but maybe they are true. Judge yourself and take a few minutes to watch the video. It shows a stunning work process and love for detail and finishing.
Vinylize has a strong environmental commitment: "Everybody should do as much as they can to reduce, reuse and recycle."
Besides the standard duties of recycling paper, metal, glass and plastic, Vinylize also re-uses: 
– Old shipping boxes whenever possible.
– Ensures packing material such as Styrofoam puffs and bubble foil is reused.
– Has a 'paperless office' policy.