When I surf the internet looking for interesting upcycle design, I always visit a few sites that have great stuff. One of those favorites sites is Upcycle Studio. It's an Australian Owned & Operated site by people 'who are as passionate about good design as they are about our planet'! And it shows looking at their collection.
And while visiting their site I stumbled upon a stunning and stylish upcycle design bag. And I really love bags. Not that I own a lot of bags, just one actually. But the shape in combination with the used materials, colors and details make them so appealing.
peace4you is manufacturing bags for a better life
To me a bag is interesting when it's rugged/sturdy and uses honest or special meterials. So that's why, when I saw the 'Pauline-2152' bag [or Leo Duffel Shopper], I immediately new I wanted to feature it on upcycleDZINE. And it even got better when I saw the entire collection in the Etsy-shop.

The Pauline-2152 is a striking bag designed by Madoc Paul, founder of peace4you, based in Bremerhaven | Germany. All bags by peace4you are handcrafted in Germany. The Pauline-2152 is upcycled from a used leather jacket and an discarded old German Navy Kitbag.
The outside as well as the inside is water-resistant and inside there are three useful pockets, one is open and the others are closed by a zipper. Lining is made by using Oxford Nylon that is very durable and water resistant.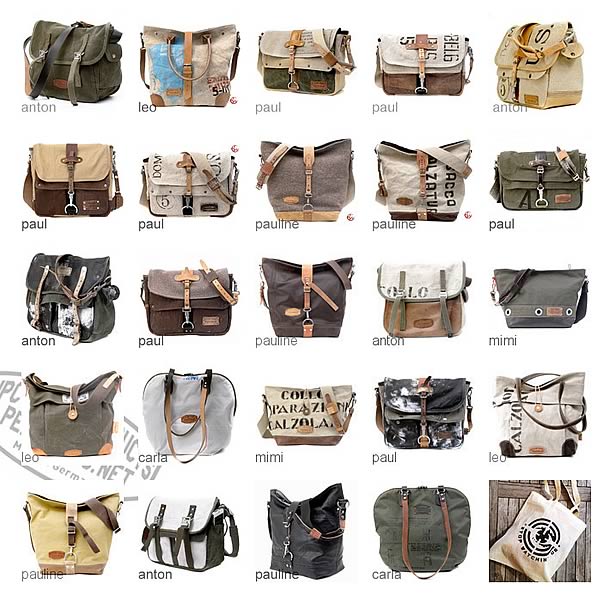 Photo © peace4you

After school Madoc Paul began to study Art to become a Grahic Designer. He has worked professionally as a teacher of Art and painter for many years. "My career in sewing started about 20 years ago when I was creating and building large show kites for great kite events in Denmark, the Netherlands and Germany. I learned to figure out a way to construct durable products, which are resisting storm and rain. 12 years ago we decided in our family to found a company, which brings together what belongs together. We began to manufacture bags. ….for a better life." And what a great decision that has been.
Like I've mentioned before, a handcrafted upcycle piece is a one of a kind. And in this case [or should I say bag], the result is a very stylish unique bag design collection.