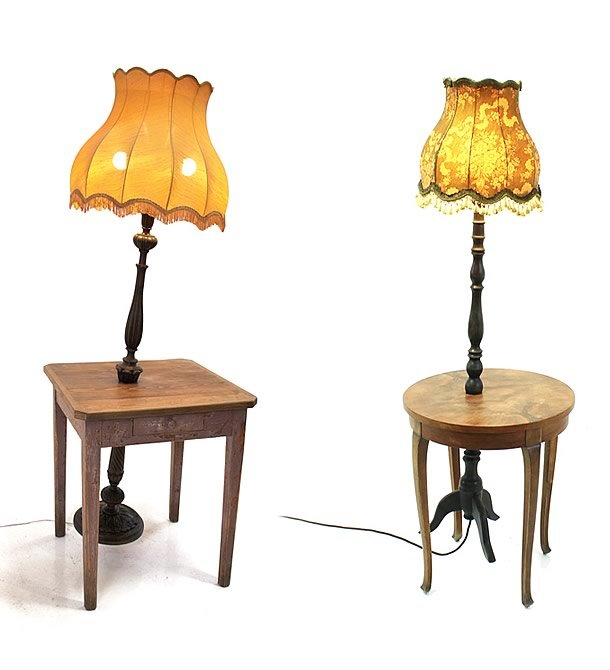 Most of the time design is a serious matter. Often designers are [or pretend to be] very serious about their work and almost consider it art. I think being serious is one thing, but designers tend to forget to have and show fun in their design. Fun in design can be achieved by using a special material, shape or dimension. If a design has a fun factor it will stand out from the rest.
One of the nice aspects of upcycle design is that fun aspect. Regular visitors of upcycleDZINE know what I'm talking about. And looking at today's post is a great example of that fun factor.
To be a lamp or not to be a table?
The genius behind this 'lamptable' is Italian designer Marcantonio Raimondi Malerba [Facebook], based in Cesena | Italy. For those who don't know his work, pleas take a look at the VARIETY chandelier and Tavolo Libero.
This design is another fantastic and fun upcycled piece from his collection. When I first saw his work at Salone Satellite during the Milan Design Week, I was immediately fascinated. The way he sees things and upcycles objects, is just stunning and creates a happy state of mind just watching it.
And so is this creation: "Greta is an example of how my artistic imprinting influences my design every time with a poetic philosophy. In this case beauty meet functional design and they join together with an artistic result. Here the question is: To be a lamp or not to be a table? Materials: wood, fabric."


Photos © Marcantonio Raimondi Malerba

Marcantonio Raimondi Malerba was born in Italy. He attended the Art Institute and the Academy of Fine Arts. He loves thinking about his work as a direct continuation of what he used to do when he was a child. He played with everything he found and created what his mind imagined. He learned from Art how an idea could be elegant, that's why he's always looking for pure concepts and summary.
"I never give up irony, the irony is a serious matter. If a good idea is even fun, I cannot resist to realize it."
Since you're here …
I have a small favor to ask. Thousands are visiting upcycleDZINE for upcycle design inspiration every month. Readers in more than 100 countries around the world are now able to support financially.
upcycleDZINE is a completely independent niche site, is very work-intensive, and offers tons of unique information for free.
To keep upcycleDZINE running, I'm asking you for your support.
Your contribution will allow me to:
– meet the hosting costs
– upgrade to keep track of traffic increases
– add new content, and keep improving the older content
– add new functionalities to this site
– improve how it works and how it looks
– and last but not least, my daily dose of coffee 🙂
Again, all contributions will be reinvested into the aforementioned associated costs of running this blog and will help ensure the ongoing quest for quality upcycle design.
Your kindness and generosity will be greatly appreciated and will give me the motivation to continue.
Every contribution, however big or small, is so valuable for the future of upcycleDZINE.
Support today from as little as $2 – it only takes a minute. Thank you.