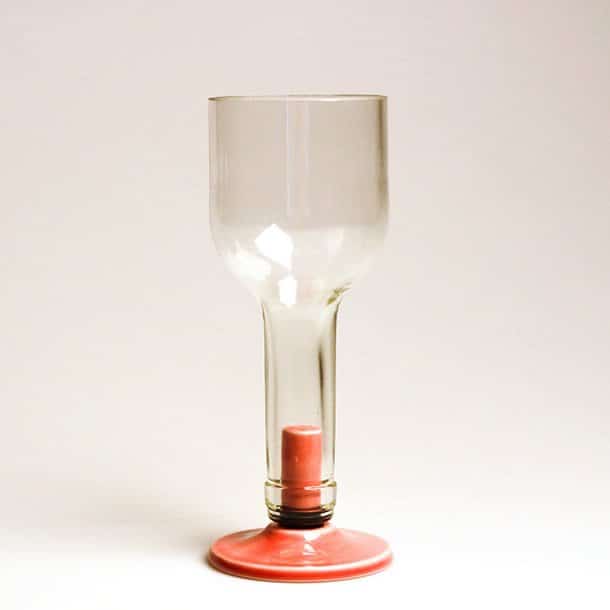 Last post was about carrying a wine bottle. This one is about how to upcycle wine bottles into an elegant series of glasses/cups.
Three Italian product design students from Portugal's ESAD university in Caldas Da Rainha, wanted to create a design showing what can be done using discarded everyday objects in our throwaway economy.
Bottles as elegant cups
They designed 'Stallo', showing that a normal thing like a glass wine bottle can be upcycled into something very functional and stylish. A Stallo cup consists of an upper body made from a cut recycled glass bottle and a lower part, a glazed ceramic base.
"Stallo is a chalice. Stallo is a pedestal. Every day we are surrounded by objects of all shapes and sizes, all destined to become, after their purchase, part of the chain of throwaway consumerism. So that's why, from the outset of our research, we have tried to give an added value to everyday objects; Find design in a bottle exactly."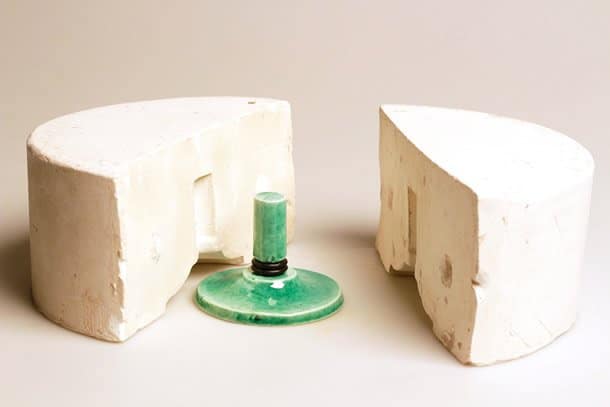 Photos © OS Italianos

The result is a very original glass/cup, both practical and durable. Stallo is a very nice addition to upcycle design products we've seen so far that use glass bottles like LaFlor, DVINUS, Pure-Bottle, Wine Bottle Lamp and Khrysalis.
After they designed and produced Stallo they founded collective OS Italianos design.