I think we can agree that we all want 'less waste'. Two small words that represent a big problem and a huge impact on our environment. Besides downcycling and recycling, both using lots of energy, there's of course upcycling. The latter tackles smaller amounts of waste, but in a very attractive and inspiring way.
There's waste and waste. Every type of waste has a different impact on our environment. A very difficult material to recycle is a fire hose. It's quite a sturdy material, but it has interesting characteristics and is suitable for more things than just extinguishing fire.
Unique sideboard made out of waste
In the course of time upcycleDZINE has gathered a small but impressive collection of upcycled fire hoses. Two design companies specialised in fire hose products are Elvis & Kresse and Oxgut Hose Co.


And now I want to add another design. It's an amazing piece of furniture created by NeoAntik called Weaver Sideboard Bench. This very creative upcycle label is founded by Frank Horn Gibbemeyer and is based in Leipzig | Germany. NeoAntik is committed to building sustainable furniture from discarded materials.
Weaver Sideboard Bench is a sideboard/buffet and bench combined into one piece of furniture. It's made from dry drawers of a porcelain manufactory, old drawers and a firefighting hose. Together with the woven fire hose it turned out into an incredible and unique upcycle design.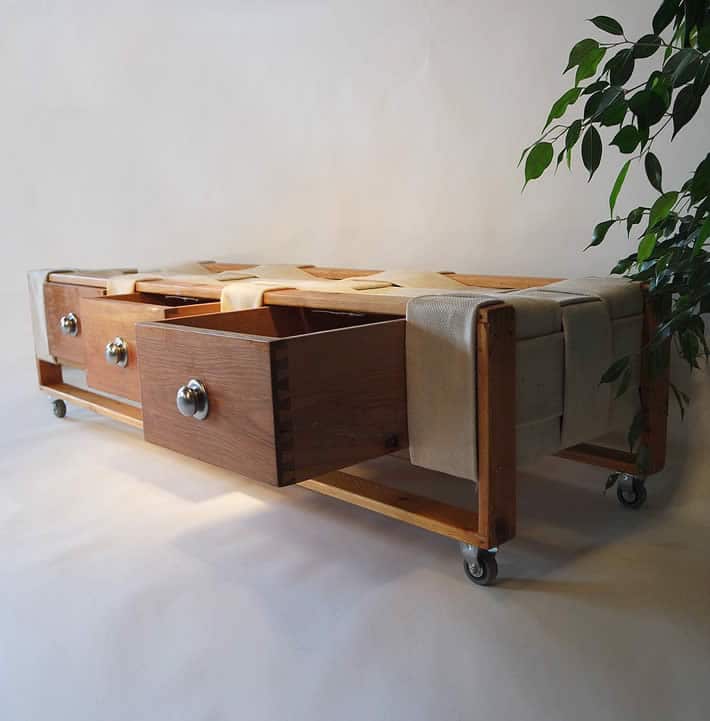 NeoAntik's furniture collection is largely (80-90%) made from upcycled materials. Wood used to create those amazing objects is largely reclaimed. Examples of objects used by NeoAntik are old scaffolding planks, ammunition boxes, drawers, etc. All materials, wood, metal and plastics, are elaborately handcrafted and installed in new products.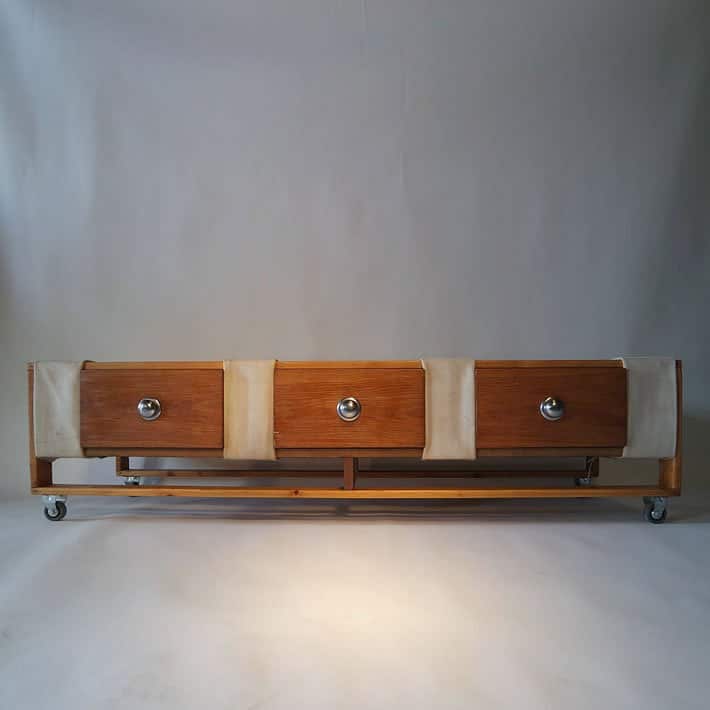 Photos © NeoAntik

Thogether with material-appropriate craftsmanship and processing this results in a resource saving beautiful furniture and lamps collection. Certainly worth a website visit.