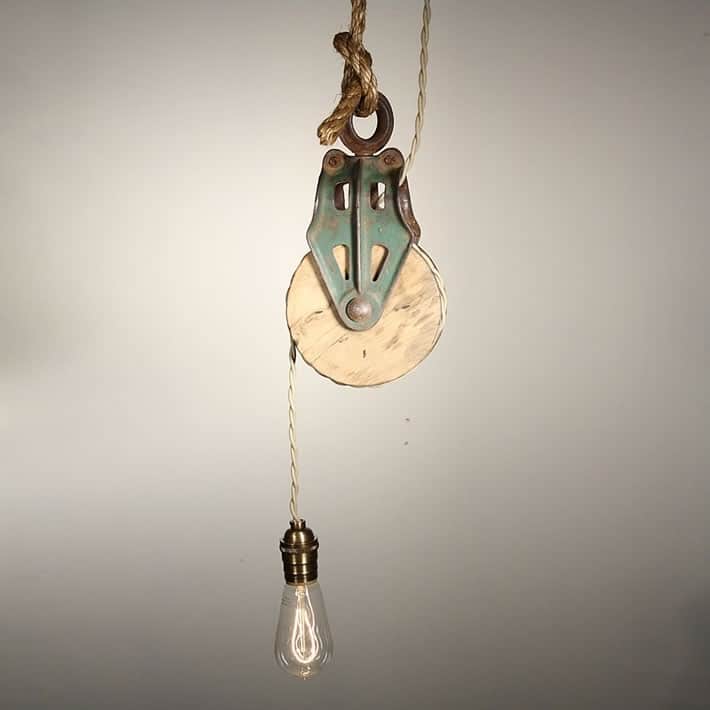 Like I've said before, It's always fun and intriguing to see upcycle design that uses unusual sources. For example, lighting design has shown some nice pieces like the Mixer Beater lamp, Wench Hooks pendant and Chicken Feeder Light.
Lighting filled with barn spirits
And what to think of a vintage pulley. Not an object that you would think of right away for lighting design. But luckily Émile Cantin, founder of Etsy shop Former Inhabitants, had an idea what to do with this fantastic old object. He designed the 'Green Pulley Light no.2' by combining 10 feet of beige twisted cloth covered wire, 5 feet of hemp type rope and an Edison era style 40w bulb.

Photos © Former Inhabitants

Émile Cantin: "This Green Pulley Light is filled with barn spirits! A soft light with adjustable height and a lot of character. Perfect for living room."
I think this Green Pulley Light is proof of how elegant a simple upcycle idea can be.