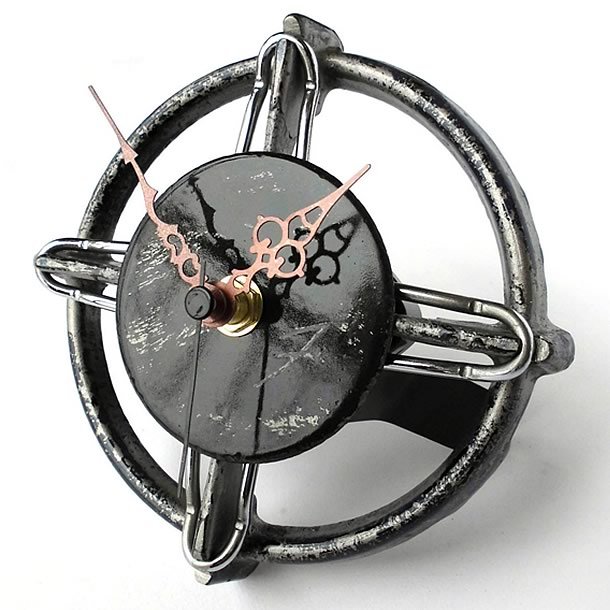 Since upcycleDZINE started, many designs have been featured. Every design made out of a beautiful or simple or funny object/material. Sometimes designers use the same object and come up with slightly or totally different upcycle designs. For instance bicycles tubes, incredible what one can do using them. But every time I search for new design I hope to see something really new. Or at least new for me.
Stove hub clock shows time with retro look
And so I did some time ago. I stumbled upon a design that uses an original object and is both stunning and fun. But what attracts me about this design besides being stunning and fun is the fact that it has a retro look to it. The desk clock is made by upcycling an old rusty stove Hob, saved from a landfill site. The design is by Francesca Pettinato, founder of Home Made Italia.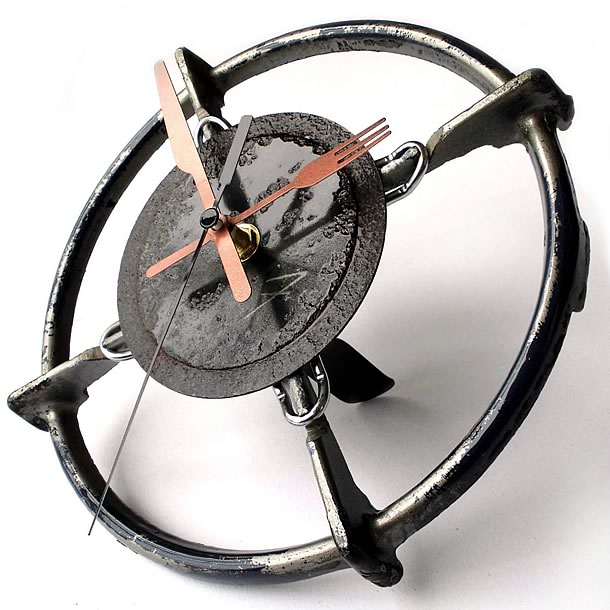 Francesca: "Everything Home Made, just a bit of creativity, craftsmanship and first of all TIME. This is me, girl from the suburbs lover of creativity, reprocessing and recycling. Graduated from the Art Institute at the beginning of the century and continued the journey in the world of art, fashion and furnishing. Started as a fashion designer at a renowned Turin-based company to continue as a coordinator and illustrator for a popular brand of fashion accessories, still now, a textile designer for the home design."


Photo © Home Made Italia

Last year, for the first time, she tried to attend an event about sustainable design, Turna, which took place at the Roman quarter of Turin. Francesca made a great impression because Home Made Italia got a honorable mention and 2nd place.
Please take a look at the Facebook page of Home Made Italia for more amazing clocks.